ABOUT
OZONE FORUM OF INDIA
Dearest Friends,
As you are aware, Ozone Therapy has been introduced by many doctors and practitioners in India since last over 10 years. However it was the concerted and systematic approach of Jayantilal Chauhan Educational and Research Trust, that sought common interest of patients and like-minded doctors and thus in just about six years formed "Ozone Forum of India", a common platform for all practitioners of Ozone Therapy within India.

Ozone Forum of India (OFI), apart from providing a common platform for practitioners, empowers its members with the following valuable and indispensable roles:
Creating awareness with patients and doctors alike within their own domains
Sharing clinical experience and knowledge on a regular basis to improvise therapy techniques and ensure faster, better and almost error-free procedures
Ensuring common procedural practices amongst its members
Ensuring Best Quality of Methods practice for patient wellness
Researching newer techniques for quick and efficient redressal of disease symptoms
Sanctioning registered members with lower cost equipment and frequently required supplies to ensure better costs to their patients as well, than expended by non-registered members
Empowering registered members to periodic updates in the science of Ozone therapy as it may occur across the globe
Empowering registered members by holding periodic discussions and talks to ensure common knowledge and profile amongst participating doctors and thus fortifying the faith of patients in the therapy when addressed by an OFI member doctor.
Constantly exchanging cases amongst member doctors to study, evaluate and hence suggest and recommend better procedural practices
Ozone Forum of India which had its founding meeting on the 4th of July, 2009, thus believes that it shall generate the requisite interest in patients and doctors alike, be a pioneer within its domain and set an example in the healthcare sector of India - A vision that shall empower all its participating members to the next level of medical prowess.

The Ozone Forum of India is headed by its Chairman: Shri Ramesh Chauhan, and ably guided by Vice-President: Dr. Mili A Shah

As an effort to provide knowledge and share experiences this website will be featuring different cases from the members of OFI.
Click here to view a short video of our clinic and activities
Yours truly
Ozone Forum of India
MEDIA
RESPONSE

Ozone Therapy has been gaining popularity over the last few years in India. Listed are some news ...
WHAT IS
OZONE?

Ozone (O3) is a gas mostly found in the upper strata of the atmosphere known as the ...
DOCTORS'
INFO

Ozone is able to stimulate the anti oxidant enzymes in the cells. It works as a powerful germicidal ...
PATIENTS'
INFO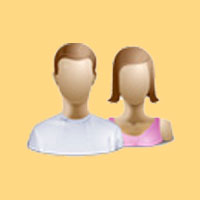 Ozone Therapy is a very powerful tool to overcome chronic oxidative stress. It stimulates body's ...
LATEST
NEWS

to be held at Mumbai on 13, 14 & 15 of May 2023...